Emoji Reactions
In addition to regular emoji use, reactions are also available. This allows any emoji to be chosen as a response to a message. Reactions are tallied if multiple users apply the same emojis.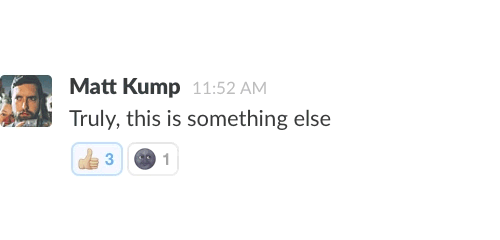 Slack Emoticon Codes
The following codes convert emoticons into emoji images on Slack.

Meanings of All Emojis in Front of Chats
The emojis in front of each of your friend's chat show the level of connection between you and your friends. Let's discover the meaning of all emojis you might find in front of chats.